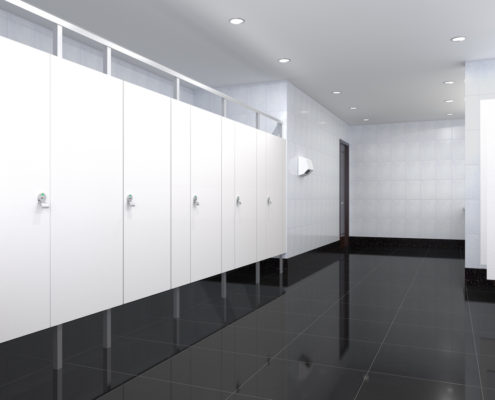 Eclipse Partitions are the perfect solution for higher end retail facilities that are looking to provide their customers with high privacy and design. These partitions can enhance any facility design and provide the perfect synergy between your retail space and restroom.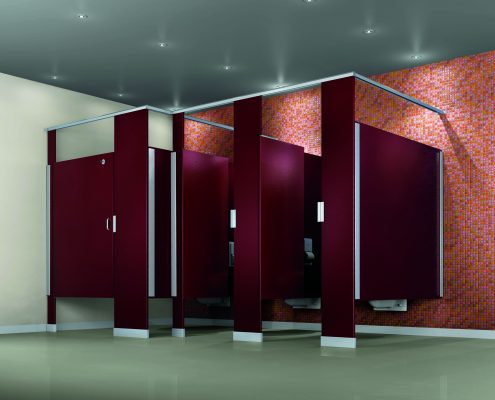 Hiny Hider Partitions are the perfect solution if your facility receives high traffic flow in the restrooms. Available in 3 different mounting configurations and multiple hinge options this system gives you the options to design the perfect restroom for your retail space while giving you the durability and style that will last for years.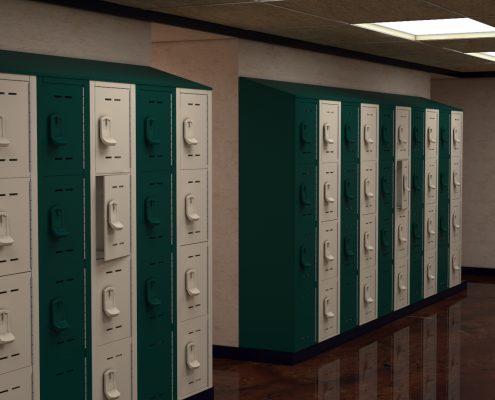 Tufftec Lockers offer a complete line of lockers for employee break rooms or changing areas. Available in multiple tier options to meet your needs. Tufftec Lockers are the most durable, cost saving solution in the industry.